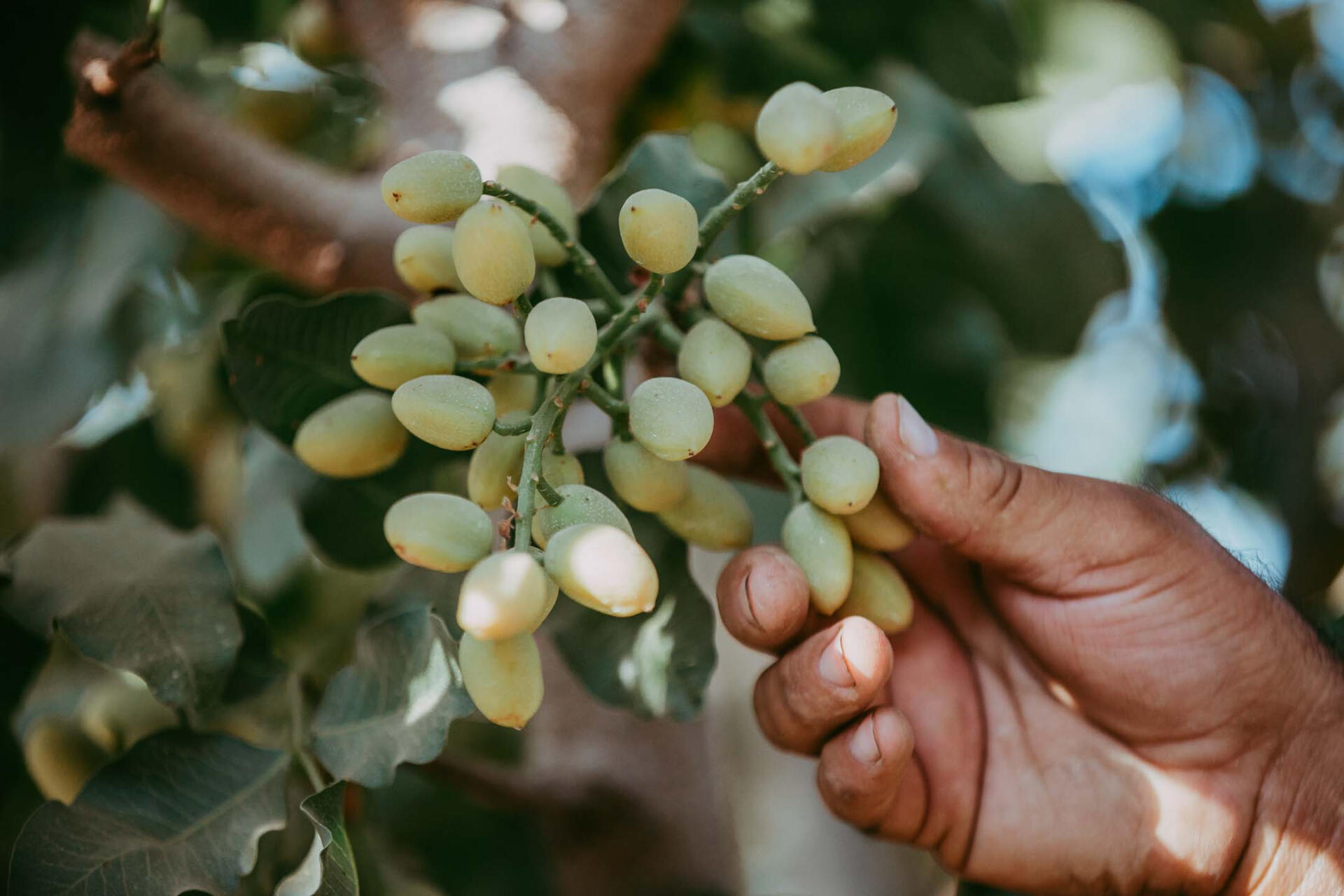 Working for our stakeholders to accomplish the following:
- Long-term outlook to build and maintain an efficient and sustainable farming company in an evolving consumer and business climate
- Emphasis on crops that have growing demand from health-conscious consumers, including tree nuts, citrus and dates
- Implement best management practices to be good stewards of the land, water resources and the environment
- Acquire quality farmland with sustainable water resources in strategic locations
- Own real assets that appreciate over time and offer protection against inflation
- Expand operations through both acquisitions and organic growth
---
Materra proudly grows food and fiber for the world in a rapidly changing global marketplace. We value efficiency and sustainability as financial managers and stewards of the land.
Brent Grizzle
CEO
---
- MBA University of San Diego
- B.S. Agricultural Engineering Tech. Cal Poly State Univ. SLO
- 4th generation California farmer
- Licensed real estate broker
Alan Boyce
Executive Chairman
---
- MBA Stanford University
- B.S. Economics. Pomona College
- 30+ years managing private farmland investments and partnerships
- Financial market expertise, specializing in fixed-income / bond trading
Alex Shafer
VP of Finance
---
- MBA Brigham Young University
- B.A. Economics, Brigham Young University
- Certified public accountant California
- 25 years experience in agricultural finance and accounting
Jill Amstutz
Controller
---
- Master of Accounting Science, University of Illinois
- B.S. in Accountancy, University of Illinois
- Certified public accountant California and Illinois
- Nine year career in audit and tax work with a public accounting firm
Marc Capetillo
VP of Operations
---
- B.S. Business Administration, CSU Bakersfield
- 2nd generation Pistachio farmer
- Career experience managing farming operations
- Expertise in environmentally sustainable practices
Priorities
---
Can the worlds' farmers produced enough food, fiber, fuel and flora to feed 9 billion people?
Trust
Honesty
Flexibility
Collaboration
Empowerment
Communication
Professionalism
Implement best management practices and the latest technology to produce more crop with less inputs
No-till or reduced till when possible; preserve topsoil and reduce carbon emissions
Fertility testing of soil and plants to optimize application rates and avoid over-fertilizing
Precise irrigation event scheduling, using soil moisture probes and system automation
Integrated Pest Management and mating disruption technologies to reduce pesticide use
Replace diesel irrigation booster pumps with soft-start variable frequency electric motors or cleaner burning natural gas engines where possible
Use cover crops in rotation to protect topsoil and maintain fertility
Reduce waste through recycling and reuse
Create good jobs and provide our employees a rewarding career in agriculture
Full compliance with all laws, environmental regulations and taxes
Health care, safety programs and employee benefits
Commitment to the local community
Sustainability in use of resources, including a low carbon footprint
---
Materra proudly grows food for a generation of health-conscious consumers, who value environmental stewardship & long-term sustainability
---
Pistachios
The Pistachio tree is a desert plant that originated in Central Asia and the Middle East and was first introduced to California over 150 years ago. The seeds, which are consumed as nuts, are produced by the female trees. Male trees produce pollen, which is carried in the wind, and bees are not necessary for pollination. Typically, one male tree is planted for every 25 female trees.Between 5 and 7 years of age, the pistachio tree begins bearing fruit (yes, it's a drupal). A biennial bearer (a heavy crop one year and lighter crop the next), there appears to be no upper age limit to a tree's viability, as some producing trees in other parts of the world are hundreds of years old. Harvest takes place from late August to early October. The trees are shaken, and the nuts do not touch the ground. After hulling and drying, pistachios are sorted according to open and closed shells, then roasted or processed by special machines to produce pistachio kernels.A one ounce serving of pistachios equals 49 nuts, which is more nuts per serving than any other snack nut. Pistachios are a naturally cholesterol-free and sodium-free food that contains 13 grams of fat per serving, the majority of which (11.5 grams) comes from monounsaturated and polyunsaturated fats. Saturated fat contributes only 1.5 grams per serving. One serving of pistachios has as much potassium (290mg, 8% of the Daily Value) as a half of a large banana (250 mg, 7% of the Daily Value) and 3 grams of filling fiber.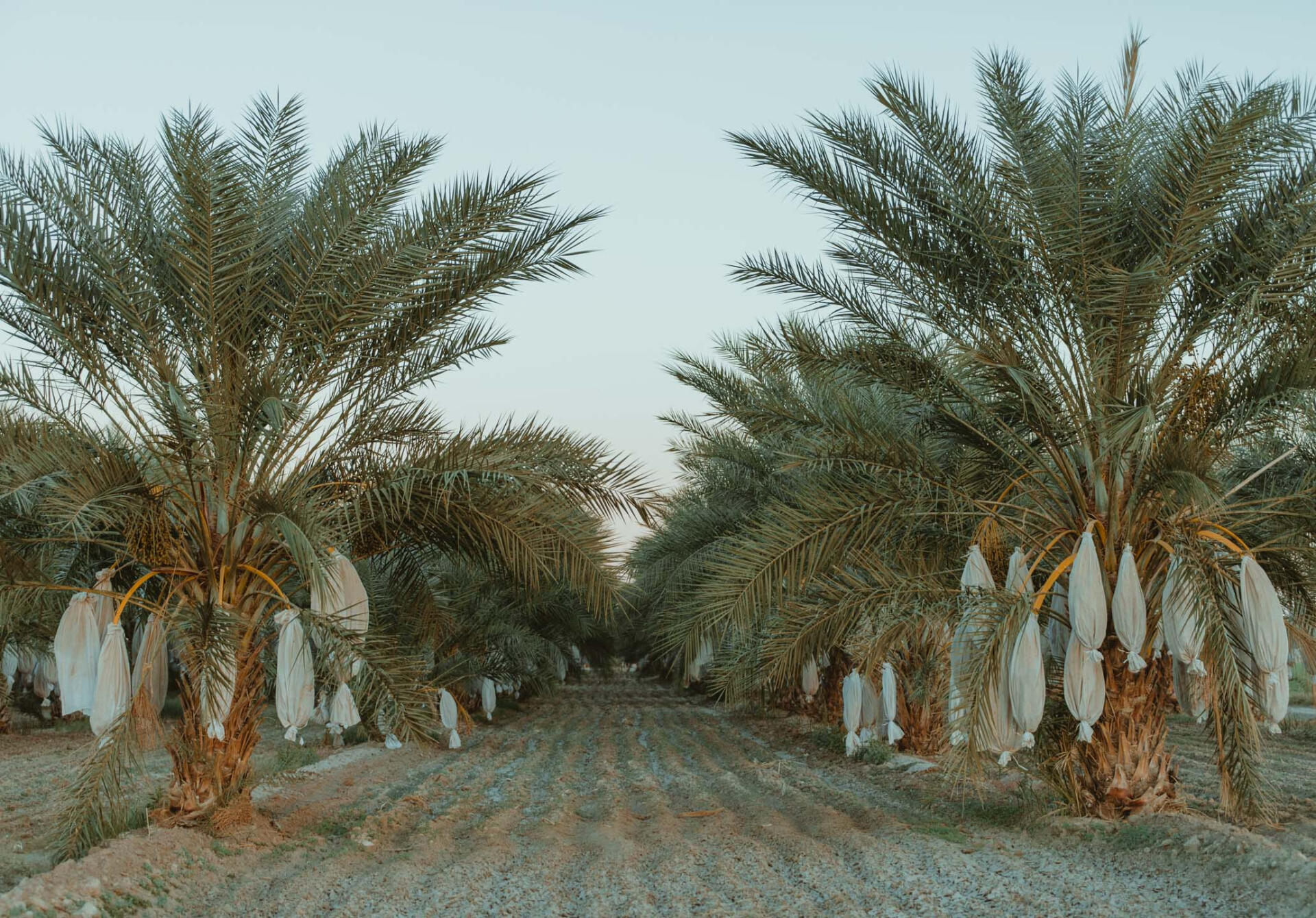 Dates
In the Imperial Valley of Southern California, Materra Farming cultivates two varieties of date palms. The Medjool date is large fruit typically consumed fresh, and the Deglet Noor date is commonly used to make paste, which is used as a healthy ingredient and a natural sweetener high in fiber. Dates are an increasingly popular fruit, packed with an impressive array of essential vitamins, minerals and nutrients that are beneficial for development, growth and overall well-being.Dates thrive in the Southwestern U.S. because they need a sufficient supply of irrigation water, high heat and an arid climate for the production of quality fruit. Our palms receive water through drip irrigation systems, and we are making continual investments in technology to ensure that we produce the most crop per drop. We do not use pesticides and our dates are additive-free and non-GMO. We also utilize composted fertilizers and organic fertilizer blends, along with incorporating all trimmings and fronds generated by the annual pruning as a mulch that provides additional nutrients for our date groves.The Date Palm is believed to have originated on the banks of Nile and Euphrates Rivers of ancient Egypt and Mesopotamia. Medjool palms cultivated in the U.S. trace their genetics back to eleven trees imported from Morocco in the early 1900's. Date palms are not propagated from seed, but rather from the transplanting of "pups" that sprout at the base of young "mother" trees. These planted "pups" being clones of the "mother" palm make for a homogenous producing grove.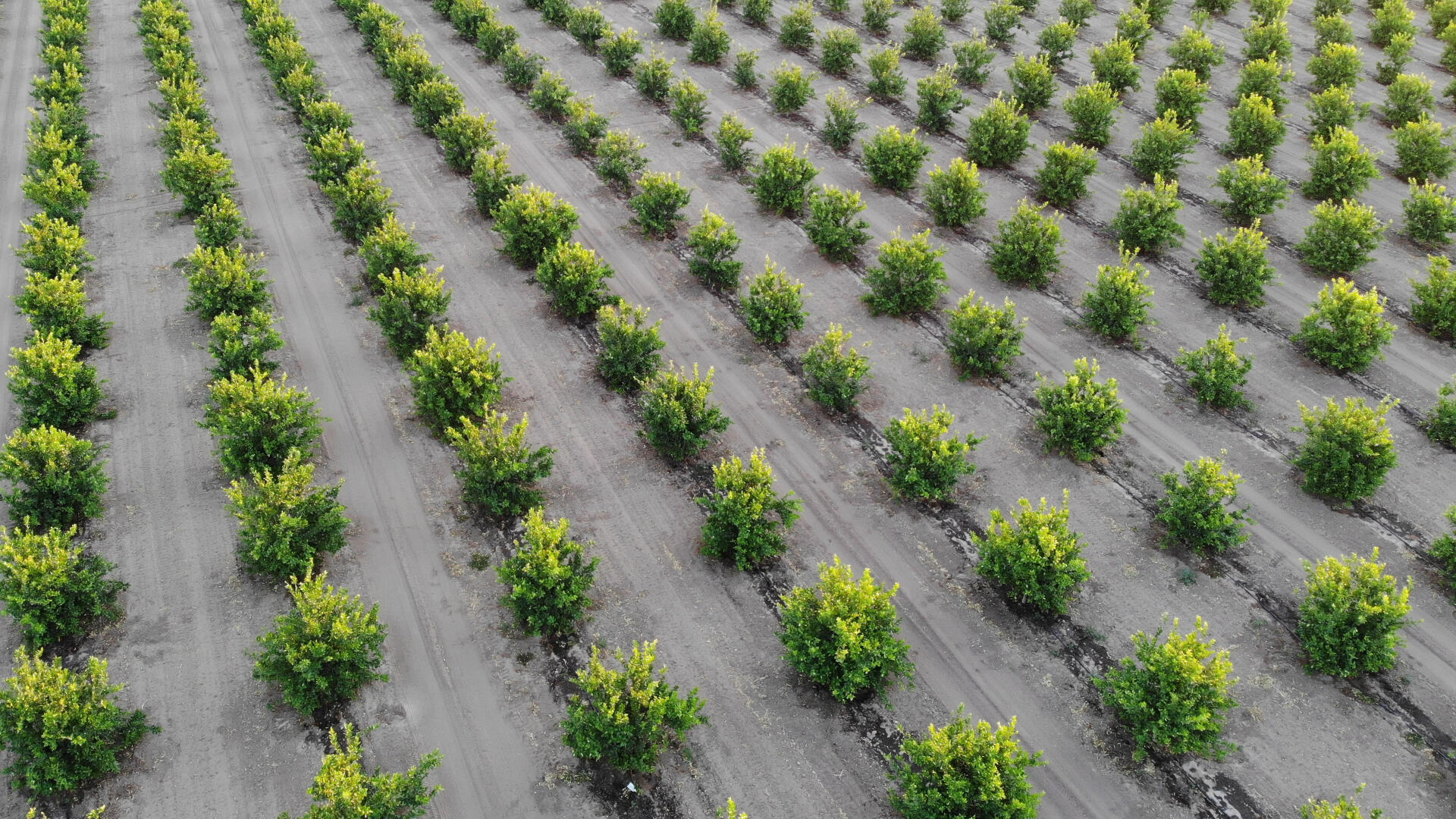 Citrus
Lemons perform very well in the lower Colorado River deserts. Materra grows its lemons in the northeast corner of the Imperial Valley, where they benefit from a unique microclimate that rarely experiences freezing temperatures. This allows the crop to be farmed without the installation of expensive wind generating machines that are often required in other areas to mitigate freezing temperatures.Our company grows Lisbon type lemons, which are known for their uniform size, smooth skin and good shelf life in the grocery store. Imperial Valley citrus has a market window in the fall-winter that is strategic relative to other citrus growing areas in the State.Technology in the form of soil moisture probes and sensors are utilized to optimize irrigation event timing, to conserve water and to ensure long-term plant vitality and root growth. The company's sustainable fertility program is based on soil chemistry and laboratory analysis of the plant material, which results in rapidly maturing trees and high-quality fruit.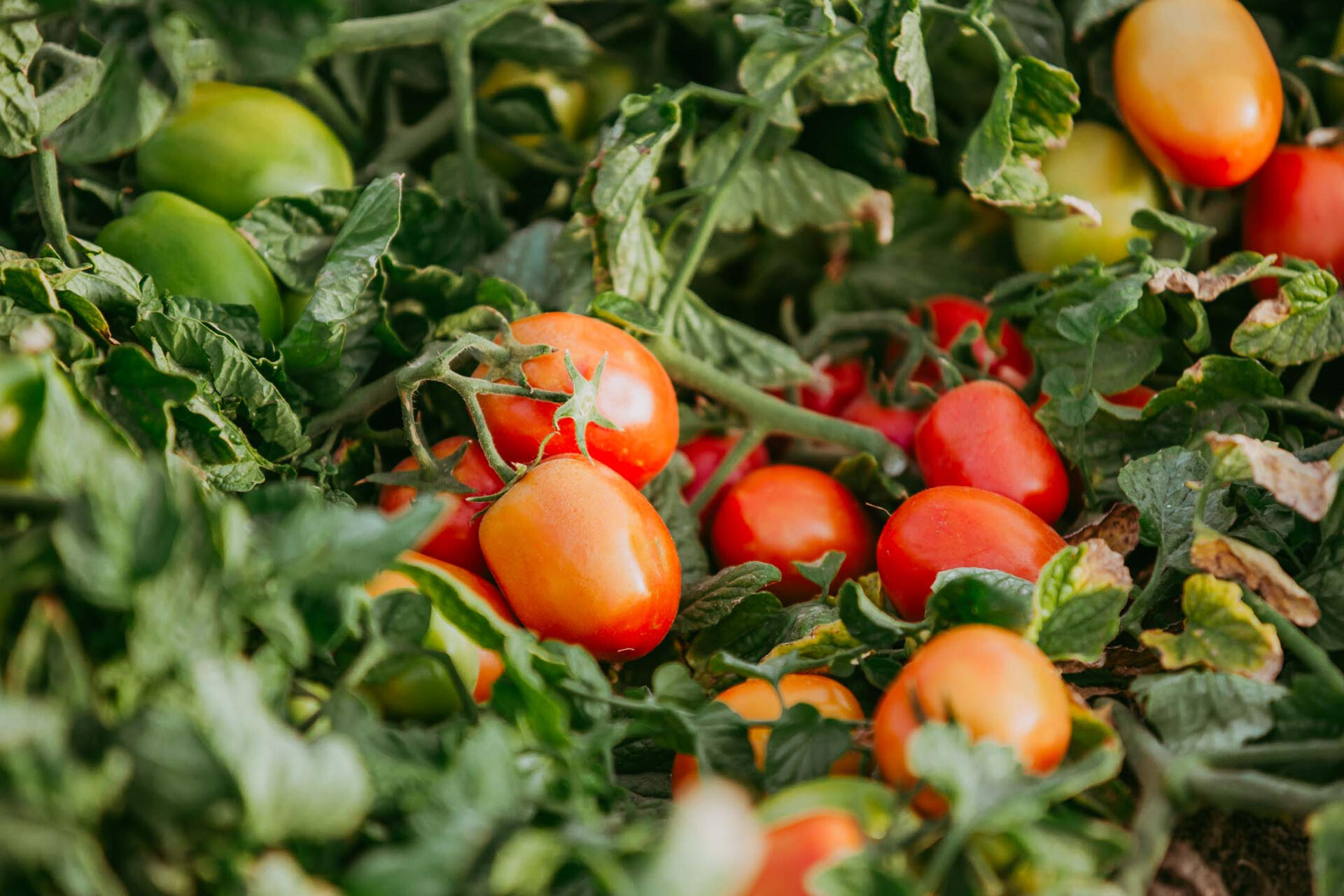 Processing Tomatoes
In the Central Valley of California, Materra annually grows tomatoes on a contract basis for multiple processing companies. These tomatoes are germinated in December as seed in a greenhouse. Then, in February the small plants are taken to the field and mechanically transplanted into the ground. To maximize water efficiency, buried drip irrigation line is used to provide water to the root zone of the crop. Materra also has a crop rotation program in place that results in fertile soil that does not require fumigation being available for each year's Tomato Planting.For tomato production, Materra's farm is strategically located at the southern end of the San Joaquin Valley. This southerly location allows the crop to be planted early and harvested early, relative to other areas in California. The Tomato harvest in this area generally begins in July and as the summer progresses, the harvest moves northward through the Central Valley. This allows the numerous processing facilities in the State to run nonstop for almost 4 months. After the harvest and processing, the tomato paste is stored in large tanks and is then shipped all over the world.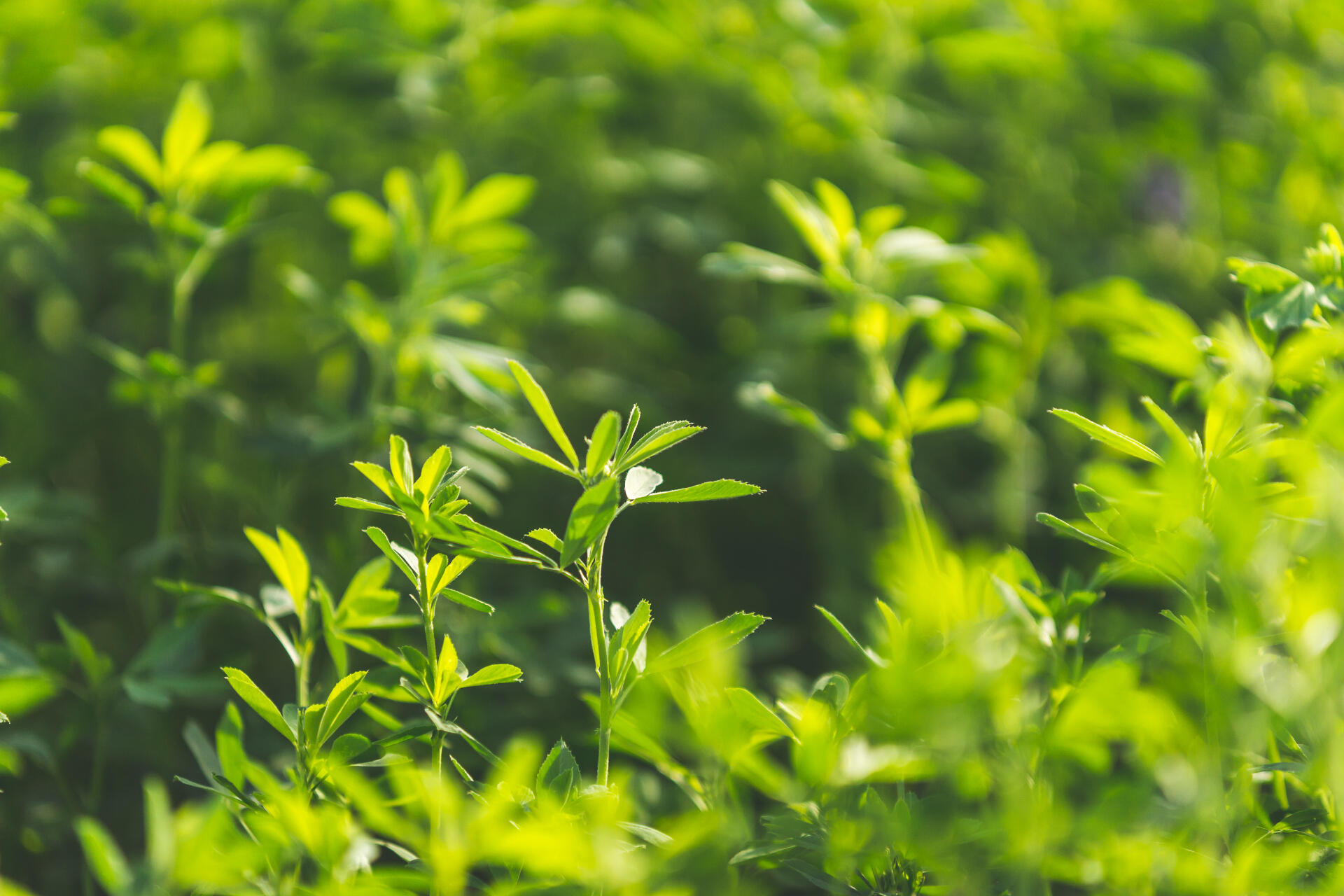 Forage
Materra produces Alfalfa hay and Bermuda grass in central and southern California. Alfalfa is widely grown throughout the world as feed for livestock and in the Southwestern U.S. it is most often harvested as large or small rectangular bales. In California and Arizona its primary use is as a protein source for high producing dairy cows. Horses also consume alfalfa, although lower protein alfalfa produced in the hot summer months is preferred. In the southern desert, alfalfa can be harvested up to 10 times each year. The highest protein hay is produced in the springtime when the growing temperature is ideal.In the Imperial Valley, Materra also grows Bermuda grass. Bermuda can be harvested as hay for consumption by domestic and foreign livestock. The protein content of Bermuda is lower than alfalfa, making it an ideal roughage source and desired horse feed.Alfalfa and Bermuda grass also have another product option, which is seed production. The Imperial Valley seed industry that is supported by these two crops is important to the supply chain around the world.In Southern California there are over a dozen forage export companies. These companies buy baled hay from farmers and then re-compress and containerize the bales for shipment around the world. Much of the exported hay goes to overseas dairies, but there are lower grades that are consumed by camels and goats and a multitude of other animals around the world.
---